98 St George St.
St. Augustine, FL 32084
(904) 824-3341

Get Directions
Hours of Operation:
Daily 11am-10pm

Visit Our Website
---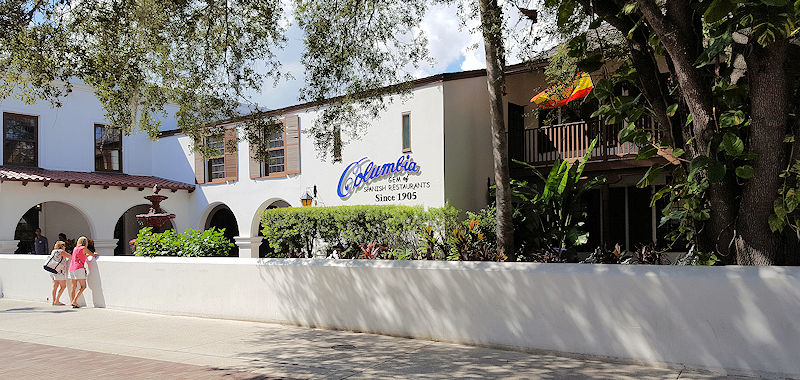 Columbia Restaurant opened its first location in Tampa, Florida in 1905. The third location opened in the Historic District of St. Augustine in 1983 with an artful decor and spacious palm-laden atmosphere. Surrounded by Spanish-styled buildings and cobblestone streets, Columbia Restaurant is a delightful getaway for casual dining in St. Augustine's Old Town. The restaurant serves authentic Spanish/Cuban cuisine and also provides private dining areas for special occasions such as banquets, wedding receptions, birthdays and other group events.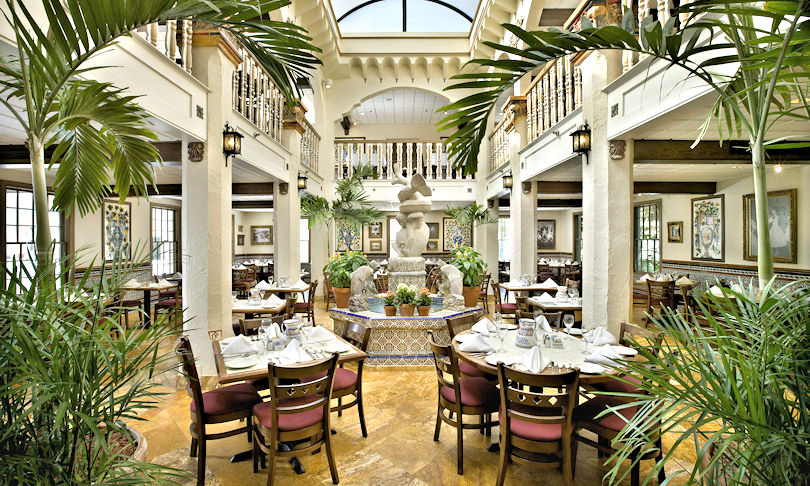 Columbia Restaurant's extensive menu offers selections for dinner, lunch, gluten-free and children. A variety of delicious dishes are available with savory sauces and sides and a loaf of freshly baked bread accompanies every meal. From soups, salads, beef and chicken to the bold selections of seafood and tapas—there is something special for every appetite. Columbia Restaurant's beverage menu ranges from specialty beers and family wines to famous Spanish cocktails. The freshly muddled Mojitos and juicy Sangrias served here are authentic and delicious.

There is also a unique gift shop where you can find signature creations, drink mixes, cigars, coffees, cookbooks, home decor items and kitchen accessories—even the exact muddler, glasses and pitcher used for the restaurant's marvelous Mojitos. Enjoy the courtyards, fountains and legendary flavors of Columbia Restaurant on your special St. Augustine adventure.
* Menu item images courtesy of TripAdvisor.com.