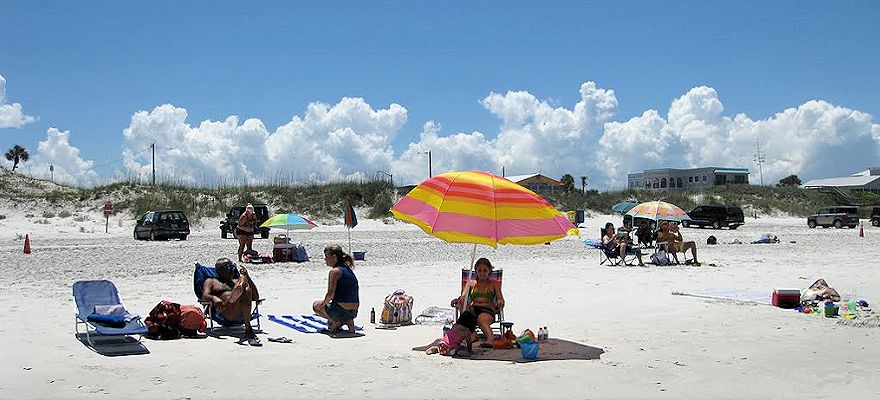 Get Your Feet in the Sand at Beautiful Crescent Beach
Crescent Beach is located on Anastasia Island between St. Augustine Beach and Matanzas Inlet Beach. This area is a natural wildlife refuge and offers a tranquil and natural setting for beach goers to explore. Crescent Beach is known as one of the most beautifully preserved beaches in Florida. It is an easygoing place for hanging out and enjoying your favorite water sports or just parking your beach chair right in the surf.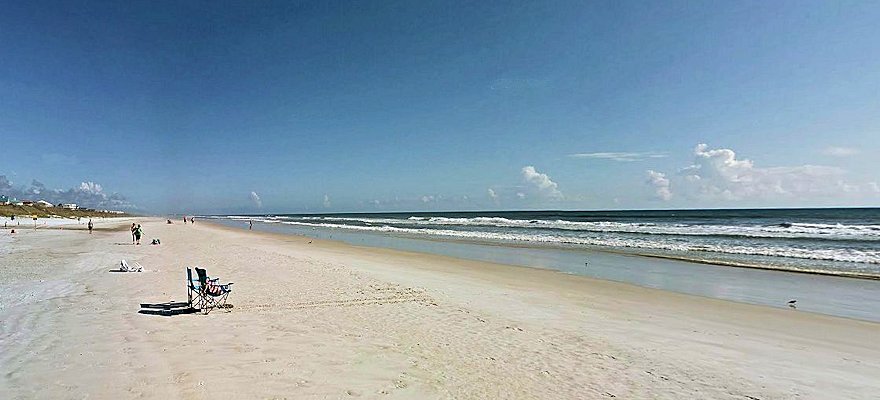 Lovely Crescent Beach provides an abundance of comfortable condominium and beach house rentals with easy access to the ocean. It is a modest community without a lot of commercial development. For a first-class relaxing stay at Crescent Beach, consider the stylish units at the Crescent Sandpiper and Crescent Coquina Condominiums. More information is available at StayAtCrescentBeach.com. Crescent Beach also has excellent RV and camping facilities located conveniently nearby.
Restaurants and eateries are close by to quench your thirst and gratify your appetite after a fun day of your favorite activities at beach. Paula's Beachside Grill and South Beach Grill can really serve it up and are conveniently located near Cubbage Road's main access to Crescent Beach.
Consider a visit to Crescent Beach Park located south of the 206 bridge on A1A. The park offers a catwalk and drive on beach access as well. A covered pavilion with picnic tables is available to the public along with restrooms and showers. Parking is free of charge.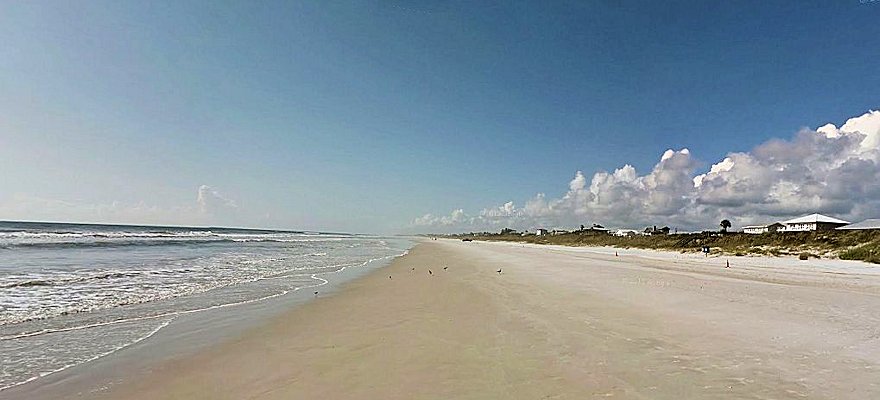 Crescent Beach offers free beach access and a superb location for a tropical getaway on Florida's historic coast. You can explore north to St. Augustine or south to Matanzas Inlet. Every day can be a new adventure or just another lazy day soaking up the surf, sun and fun.