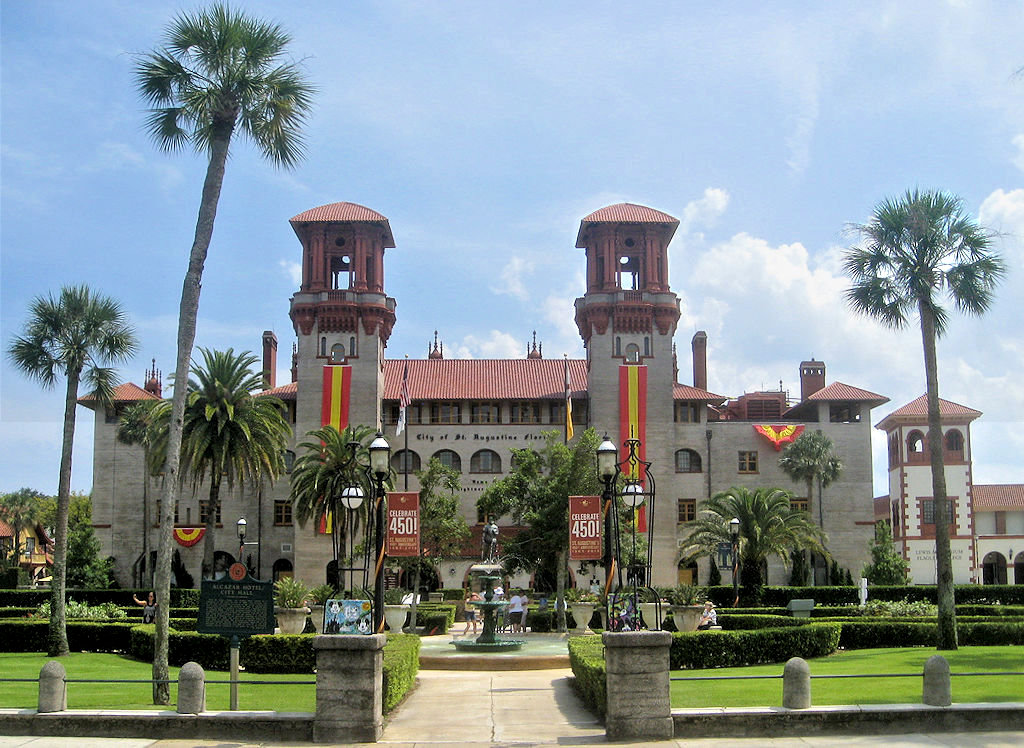 Step Back in Time and Explore the Lightner Museum
Built in true Spanish Renaissance style, St. Augustine's Lightner Museum was originally commissioned by industrialist Henry Flagler as the Hotel Alcazar. Like the Hotel Ponce de Leon on the Flagler College campus, the Hotel Alcazar was conceived by noted architects Carrère and Hastings who went on the design the New York Public Library and the United States Senate office building.
The grandeur of the Hotel Alcazar was unparalleled and its beauty and timelessness compelled wealthy publisher Otto C. Lightner to purchase it in 1946 to house his extensive and beloved art collection. A generous benefactor, he gave the Lightner Museum to the city of St. Augustine soon after. The museum eventually occupied the former health facilities of the hotel, including a Turkish bath and spa, in addition to the three-story ballroom.
Browse the Victorian fare, statuesque figures and unique collections that accentuate the Lightner Museum. Stuffed birds, steam engine model and a shrunken head are just a few of the unique finds you will also encounter. Each floor offers a variety of uncommon decorative arts, instruments or exhibits to enjoy for a remarkable and memorable visit.
As you wander the grand rooms of the 3-story Lightner Museum, listed on the National Register of Historic Places, you'll experience a taste of 19th century high life with the many beautiful works of art—glassworks, musical instruments and furnishings—from the Gilded Age on display. The museum exemplifies Otto C. Lightner's love of architecture and strong sense of public responsibility.
When you visit St. Augustine's Lightner Museum you will not only enjoy the colorful cut glass—but also the courtesy of the curators who manage the activities. They are all volunteers who are very knowledgeable and helpful in answering questions and guiding you through the various exhibits and displays. For more information, visit the Lightner Museum website.