321 A1A Beach Blvd.
St. Augustine Beach, FL 32080
(904) 217-3256

Get Directions
Hours of Operation:
Sunday, Mon-Thu 11am-11pm
Fri & Sat 11am-Close

Visit Our Website
Salt Life Food Shack is one of the newest dining venues in St. Augustine Beach and you can't miss it—just remember it's located right across the street from the St. Johns County Ocean Pier. For starters, this restaurant is casual and very contemporary. There are multiple dining areas inside and outside. Salt Life Food Shack has an additional full-featured outdoor bar upstairs with plenty of spacious seating and an elevated view of the awesome Atlantic ocean. Enjoy WiFi on the house and plenty of TV's for taking in your favorite sports. Plus, live music kicks in every afternoon at 5:30 pm.
Let Salt Life Food Shack top off your salty day at the beach with yummy selections to quell your appetite and refreshing beverages to quench your thirst. Get ready for a menu that is full of creative tropical and seafood dishes. Salt Life Food Shack serves up seafood specialties and grilled entrees along with sassy sushi, authentic street tacos and tasty appetizer teasers.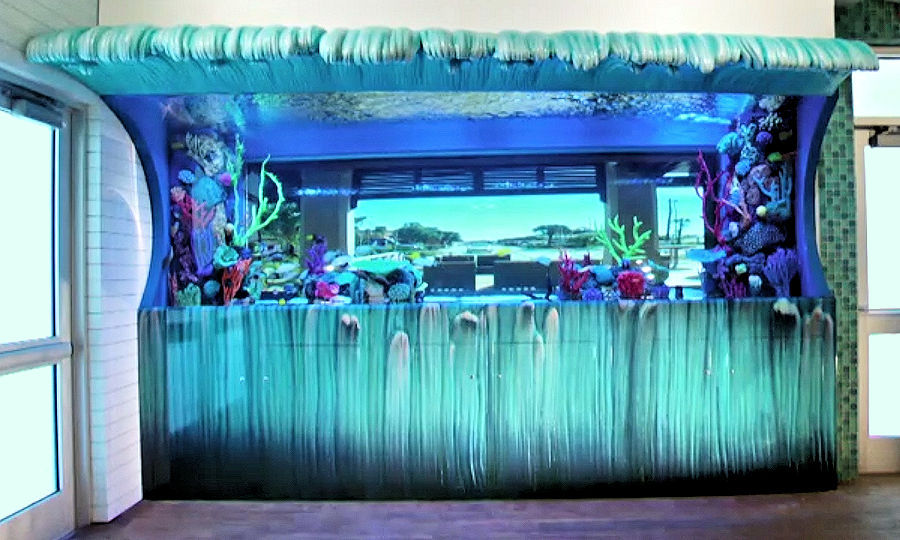 Salt Life Food Shack features a unique inside-outside surf-themed aquarium that can be viewed from inside the restaurant or from the outside patio. On display in the restaurant, just imagine a wave is breaking over the aquarium with with all of the beautiful fish and sea creatures inside.
There is also a selection of signature Salt Life beach tees and accessories available online. Get Salty and enjoy Salt Life Food Shack for lunch or dinner on your next visit to St. Augustine Beach.