134 Sea Grove Main St.
St. Augustine Beach, FL 32080
(904) 429-9647

Get Directions
Hours of Operation:
L. Mon-Sat 11:00am-2:30pm
D. Mon-Thu 4:00pm-9pm
Fri & Sat 4:00pm-10pm
Closed Sun

Visit Our Website
St. Augustine Beach has added a fresh new taste of Italian with Terra and Acqua Restaurant. Chef and owner, Simone Parisi, cultivates a new experience blending fresh locally-farmed ingredients to create authentic Italian cuisine. The appetizers and entrees at Terra & Acqua Restaurant are wood-fired and handmade classic Italian—with the natural Parisi touch!
Terra and Acqua Restaurant has a contemporary and roomy interior along with optional seating on the patio. The service is warm and courteous and your meal begins with inviting bread, olive oil and balsamic for dipping. It is not uncommon to see Chef Parisi mingling with customers to ensure they are enjoying their culinary experience.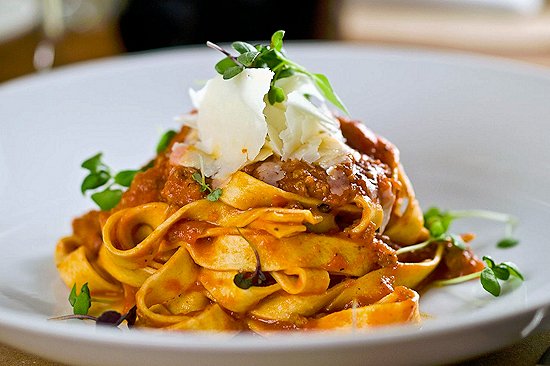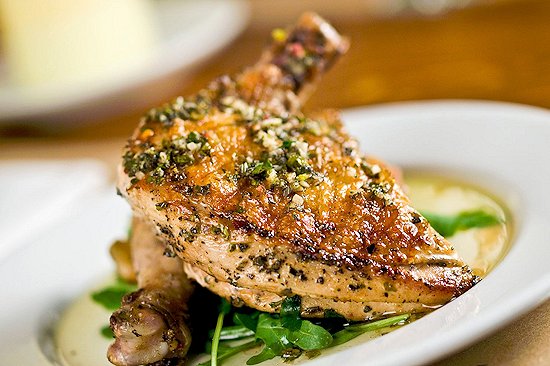 Terra and Acqua Restaurant presents a pleasing wine menu and an array of tantalizing cocktails. There are numerous menu choices to enjoy from appetizers to entrees. When a guy from Italy meets the right gal from Georgia, the passion doesn't stop there. Chef Parisi's affection is also exemplified in his creative and pleasing dishes. Experience Terra and Acqua Restaurant for casual dining and delicious Italian cuisine on St. Augustine's Anastasia Island.