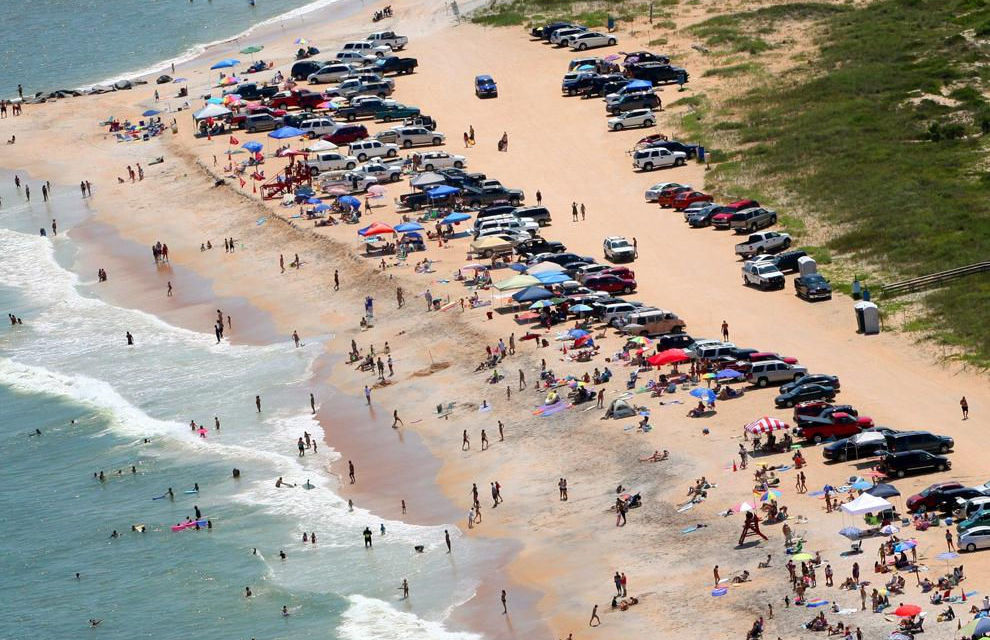 You say Tolomato—We Say Vilano!
Venture over the Tolomato River on the Francis and Mary Usina Bridge to majestic Vilano Beach—the true ocean entrance to historic St. Augustine. Vilano Beach is located on the north corner of the inlet to St. Augustine where the waves are always vibrant for swimming, favorite water sports and taking in the beautiful ocean views. The locals adore this sandy utopia and it is a gem for visiting beach lovers to explore. Vehicles are provided easy beach access and convenient accommodations are nearby with showers, restrooms and additional parking off the beach.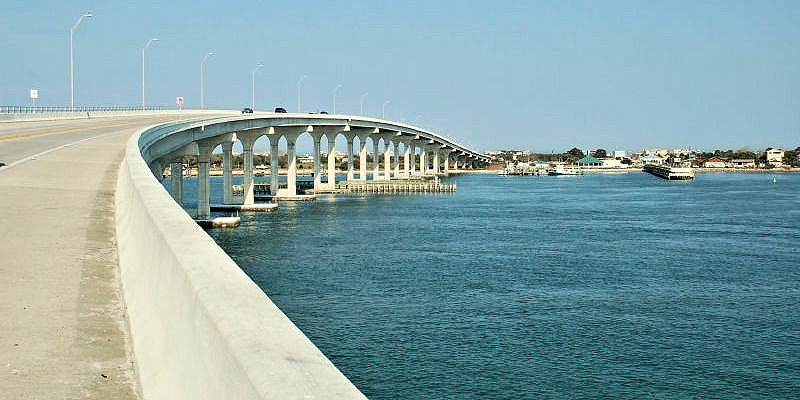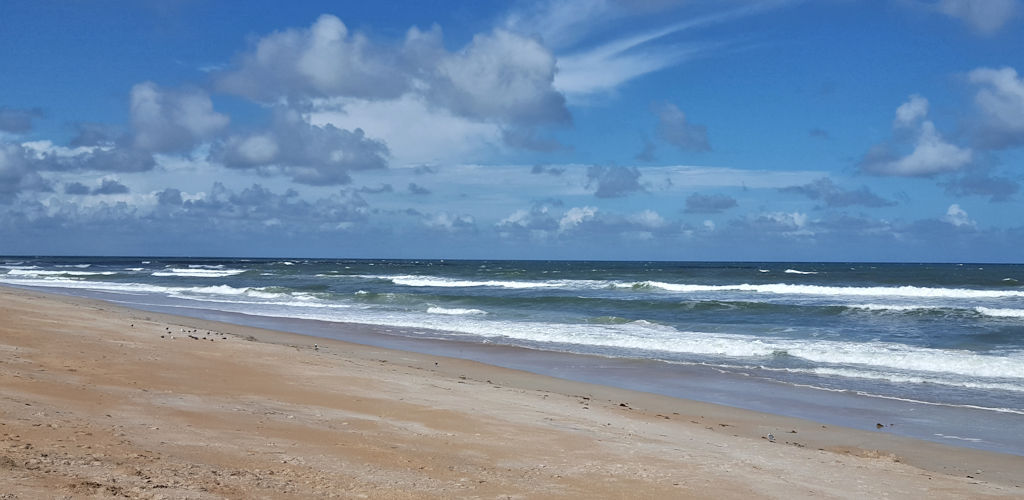 Vilano Beach is exclusive with its elevated incline and thicker, rustic sand blended with with finely crushed coquina shells. The surf can be engaging at times with testy riptides and challenging currents so be careful, have fun and enjoy this oceanfront playground. Vilano Beach has a narrower landscape than the southern St. Augustine beaches but offers a different laid back and relaxing atmosphere that is unique to Vilano.
Did you know that Vilano Beach hosts the annual Skimboarding Pro/Am Tournament? The competition is stacked and extends through three days in August with over thirty hours of individual heats. Local, national and international pros and amateurs all get to skim supreme for the prize. Vilano Beach typically has some of the best skim conditions for this tour and admission is free. General information is available by calling (904) 540-1189 or you can even enter the event directly on the Run Drop Slide website.
There is nothing like a day of surf, sun and fun to crank up a craving for your favorite food and beverage. Delicious dining is just down the street on Vilano Road at the Beaches at Vilano and 180 Vilano Grill & Pizza restaurants. Both of these eateries can tackle your appetite with fresh seafood, sumptuous sandwiches and creative extras. You are guaranteed not to leave hungry—or thirsty!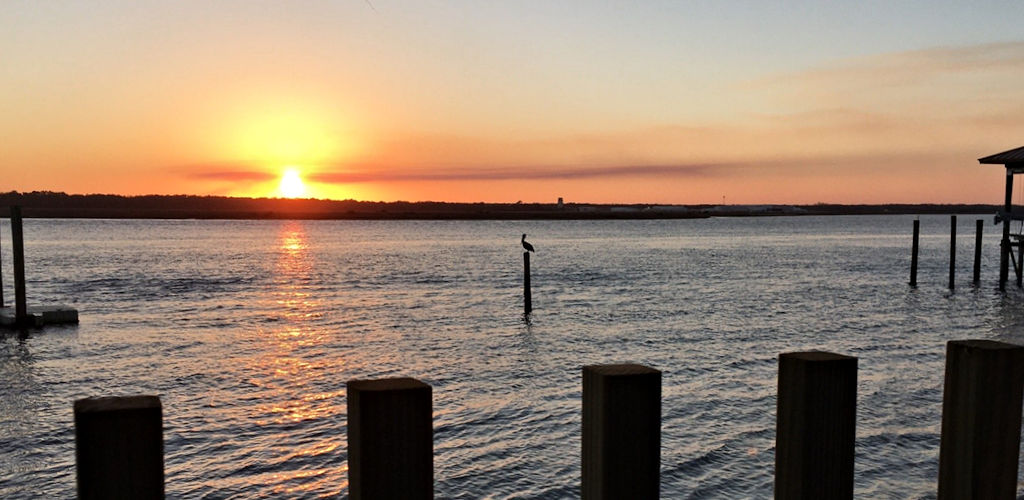 Take your curiosity to Vilano Beach and explore St. Augustine's north shores on your next adventure to the Old Town. Vilano Beach has a scenic appeal that is unmatched—with sunrises on the beach side and sunsets on the intracoastal waterway—the best combination in St. John's county.
* Vilano Beach aerial image courtesy of Jacksonville.com.